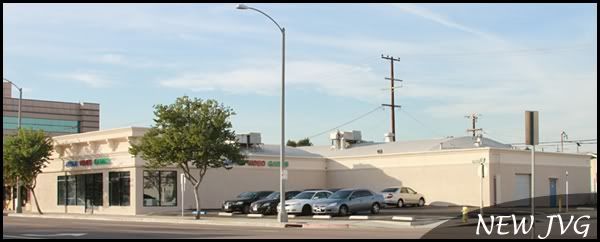 Business Location
Japan Video Games
1509 W. VALLEY BLVD
ALHAMBRA, CA 91803
Main Line: 626-281-6188
Fax Line: 626-281-6182

Hours of Operation
M-F: 10 a.m. - 6 p.m. PST
Sat-Sun: Closed
Want to join a strong toy company as an Office/Warehouse Specialist?
JVG folks are enthusiastic hard-working individuals obsessed in providing our customers with the best possible shopping experience. The JVG team lives, breathes, and collects toys. If you have what it takes to make our customers happy, we would love to hear from you!
3 Positions Open as of 1/17/17
JVG Inc. is rapidly growing and we are looking to invite phenomenal individuals to join our strong team.

Values: Integrity, Flexibility, Accountability - This position is based in Alhambra, CA and INCLUDES full training.

Our Vision: What has excited us is that we've learned that we're in the business of helping our clients create the most beautiful and desirable toy environments that deliver unbelievable amounts of happiness to their clients.

As an office/warehouse specialist, we expect you to be organized, detailed, and creative. You will be involved tackling any necessary challenges that move our business forward (in both office and warehouse). We strive to be the best at what we do and if you love to be around a challenging but fulfilling toy environment, we invite you to apply today.

We envision this as a start for long term opportunity growth with JVG.

In addition (but not limited to), you will:
-Create life-time clients by maintaining a high standard for order picking and packing accuracy
-Increase sales and profitability by creating listings on eBay/Our Website/Other online channels
-Assist in inventory cycle counts, item preparation, invoice generation (Quickbooks), shipping label creation (UPS/Fedex/Shipworks) and all other office/warehouse duties
-Provide superb customer service to all of our clients
-Solve any challenges that are thrown your way
-Maintain an awesome working environment

Qualifications:
-Bachelor's degree a plus
-Outstanding written and verbal communication skills
-Knowledge and Love of Japanese/USA Pop culture is a plus!

Compensation & Working Hours
-DOE - Rewarded based on performance
-Work Hours - Full Time - 10 am to 7 pm Weekdays (Monday-Friday)
-Multiple Opportunities for Advancement & Generous employee discounts

If you would like to apply: Please send us your resume along with your answers to the following questions:
1. Are you able to work from 10am - 7 pm on weekdays? If not, please send us your availability for each day during the week.
2. What are you seeking from this job?
3. How will you contribute to JVG and how can we contribute to your life?
4. If you are a student, please let us know what school you are in, what you are studying and when you are graduating.

*Emails that do NOT include answers to the questions above will automatically be rejected
How do I apply? Please email us at careers@japanvideogames.com with a cover letter, resume, and references (if available). Thank you for reading and we look forward to speaking to you soon!