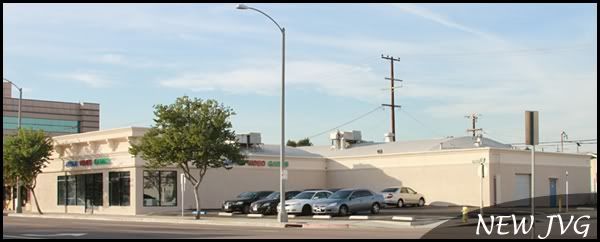 Business Location
Japan Video Games
1509 W. VALLEY BLVD
ALHAMBRA, CA 91803
Main Line: 626-281-6188
Fax Line: 626-281-6182

Hours of Operation
M-F: 10 a.m. - 6 p.m. PST
Sat-Sun: Closed
JVG folks are enthusiastic hard-working individuals obsessed in providing our customers with the best possible shopping experience. The JVG team lives, breathes, and collects toys. If you have what it takes to make our customers happy, we would love to hear from you!
One Position Open as of 4/04/17
JVG Inc. is rapidly growing and we are looking to invite phenomenal individuals to join our strong team as an inside sales agent.

Values: Integrity, Flexibility, Accountability, Excellence, Relentlessly Service Oriented - This position is based in Alhambra, CA.

Our Vision: What has excited us is that we've learned that we're in the business of helping our clients create the most beautiful and desirable toy environments that deliver unbelievable amounts of happiness to their clients.

We challenge you to build the best environments that you can for our clients by actively identifying/pursuing leads, solving client obstacles, and providing unparalleled customer service. We offer 1200+ premium products that include hard and softline toys, apparel, anime character goods, and lifestyle accessories. We expect the best out of you.

You are the right person if have:
-Successful Proven Outside Sales Experience; In-Home Sales (Preferred)
-Sales Manager Experience (Preferred)
-High Integrity, Ethics, and Right Positive Mental Attitude
-Display a Commitment to Self-development / Self-improvement and the Desire to Enhance Your Knowledge and Professional Skillset
-Coachable, Open to New Ideas, Team Player
-Bachelor Degree a Plus
-Bonus - Have sold toys before

We will:
-Train the right person and give them 100% support

Compensation & Working Hours
-Base+Commission
-10 a.m. - 6 p.m. Monday - Friday
How do I apply? Please email us at careers@japanvideogames.com with a cover letter, resume, and references (if available). Thank you for reading and we look forward to speaking to you soon!