Japan Video Games
Your Import and Domestic Gaming Superstore
Japan Video Games




1509 W. VALLEY BLVD


ALHAMBRA, CA 91803
Main Line: 626-281-6188
Fax Line: 626-281-6182

Hours of Operation:
M-F: 10 a.m. - 7 p.m. PST
Sat-Sun: Closed
---
A ROCK SOLID BUSINESS GROWN THROUGH TRUST, EXPERIENCE, AND CONSISTENCY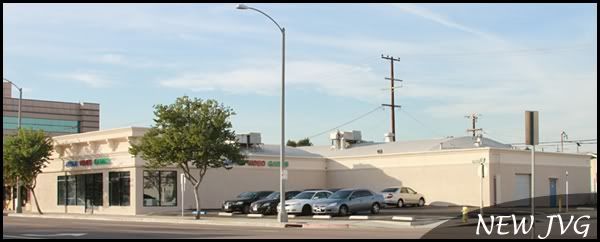 OUR MISSION AND VISION
Our mission is to provide world class customer service, unparalleled order fulfillment, and outstanding product value and quality. Working direct with our worldwide supply channels allow us to provide our valued clients with a wide catalog of rare products at rock bottom pricing.
THE JVG TIMELINE & A LITTLE HISTORY
Starting from a small annexed backroom in San Gabriel, California, United States, Japan Video Games started in 1991 providing end consumers with import video games and accessories. Shortly after relocating to a 990 square foot retail front in the heart of San Gabriel in 1992, Japan Video Games proved to be the leading force in import and domestic video game retail and distribution.
Japan Video Games is known within the industry as one of the leading retailers and distributors of Japanese import games, hardware, accessories, and anime character goods. JVG's list of clientele extends globally, supplying and meeting any clients needs with our 9,000 square foot retail and distribution center located in central Alhambra, California, USA. JVG now stocks over 1000 import products and stands among the few brick & mortar import video game stores in the United States. Exclusive brands carried by JVG include but are not limited to: Pokemon Center, Sanei, CafeReo, Takaratomy, Pokemon Center, Jupiter, Joytron, and much more.
WHAT WE STAND FOR
Speed and Innovation
We are consistently seeking and developing new technologies to efficiently provide our customers with superior order fulfillment and customer service.
Respect and Dignity
We treat all of our customers in a responsible, fair, and respectful manner.
Convenience and Safety
All orders are protected with SSL (secure socket layer) encryption, the highest standard in Internet Security. Our website is scanned daily by controlscan.com to ensure the highest levels of security.
Growth and Teamwork
We actively expore new products, services, and other markets that will help our company grow with our team.